Your content, made mobile
Instantly deliver your content to mobile users, measure success and understand customer engagement with QRzing.
Try it now ... for FREE!
Create unlimited static QR codes ... FREE!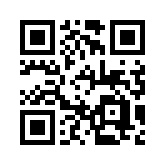 Download QR code
Please choose your download options:
×

QR codes are the fastest way for mobile users to access content on the move (scanning a QR code is much faster than typing a short URL!) and now that QR code scanners are built into nearly every phone, scanning them is easier than ever!

When sharing your content with our dynamic QR codes you stay in complete control of what your customers access while also gaining a deep understanding of how they are interacting with your brand and content.

Our dynamic QR codes enable...
Detailed QR code scan analytics
Understand how customers interact with your brand and content; see how often your QR codes are being scanned, where, at what time of day and on what devices.
Changeable QR code destination
Change the content you share without changing your QR codes; our dynamic QR codes let you change where your users are sent when they scan your QR codes.
Easy QR code management
Our easy to use QR code dashboard safely keeps all of your QR codes and scan analytics in one place, making it easy to monitor the performance of your marketing campaigns.

QR code generator Scan analytics Management dashboard
Get your first Dynamic QR code for FREE
Sign up to our free 'Starter' package and get 1 FREE Dynamic QR code ... plus you can try our QR code analytics and editable QR codes FREE for 14 days!

Your new QR code will work forever … even if you choose not to upgrade after 14 days.

Let's get started!
How Dynamic QR codes work ...
1. Create a QR code
Choose what you'd like to share with your customers; a web page, your facebook profile or perhaps a product video?

Our QR code generator will instantly create a dynamic QR code for you to download and use in your adverts, brochures, signs ... in fact anywhere you like.

2. Watch and learn
Every time someone scans one of your dynamic QR codes we'll instantly direct them to the information you want them to see.

As we do this, we make a note of when, where and with what device your customer scanned your code.

3. You're in control
Our QR code analytics tools use this information to help you understand customer behaviour and monitor the effectiveness of your campaigns.

Relax in the knowledge that our dynamic QR codes let you change and optimise the information you share at any time without having to change your QR code.

Ready to give it a try?
Sign up for our free 'Starter' package and get 1 FREE Dynamic QR code
... plus try our QR code analytics and editable QR codes FREE for 14 days!

No Credit Card needed and your QR codes will work forever!
Don't worry ... even after your 14 day trial, your QR codes will continue to work forever!
[You just don't get the analytics and the ability to change your content]
"QR code" is a registered trademark of Denso Wave Incorporated